The GelBottle Caipirinha
Productomschrijving:
GelBottle kopen? GelBottle gel polish kopen? The GelBottle Caipirinha kopen? Op zoek naar lichtgroene gel polish van The GelBottle? Lichtgroene GelBottle gel polish kopen? The GelBottle gel polish is een geweldige collectie gel polish, gevarieerd van wit tot zwart en alles wat er tussenin zit. Een ongelofelijk groot assortiment gel polish kleuren, meer dan 360 verschillende kleuren en soorten.
De kwaliteit van de GelBottle gel polish is fenomenaal! Mocht u gaan werken met deze gel polish producten, dan gaat er een nieuwe wereld voor u open. Deze gel polish is zeer hoog gepigmenteerd, door de hoge pigmentatie is het aanbrengen op de nagels nog eenvoudiger en dekt in een keer. GelBottle gel polish verkleurt niet en vergeelt niet. Het mooiste kenmerk is dat de gel polish niet krimpt, zelfs niet bij de zwarte gel polish kleuren!
Naast de zeer hoge kwaliteit is de duurzaamheid van dit gel systeem goed. De GelBottle gel polish is in het bezit van een langdurige houdbaarheidsformule die tot wel 4 weken goed blijft en de gehele draagtijd haar extreme hoogglans behoudt, niet chipt of scheurt. Tevens is deze gelpolish uit te harden onder een LED of UV lamp. Ook is The GelBottle soakable, hierdoor verwijdert u op eenvoudige en snelle manier de gel polish van de nagels.
Naast een hoge duurzaamheid is The GelBottle ook goedkoop! De GelBottle gel polish flesjes hebben een unieke inhoud van 20 ml, hiermee kunt u tot wel 110 setjes aanbrengen! Dit is gemiddeld 5 tot 15 ml meer dan andere gel polish merken. Kortom goed voor de portemonnee! The Gel Bottle gel polish is een 100% gel formule die 100% veilig is en vrij is van schadelijk stoffen, The GelBottle is vegan, diervriendelijke en 10-vrij!
Kenmerken en voordelen:
The GelBottle Caipirinha Gel Polish
Een lichtgroene gel polish kleur
Gel polish uit de Summer Collection
100% veilig, een 100% gel system
20 ml unieke flesinhoud
Originele en prachtige witte fles, een eyecatcher voor uw salon!
Gemiddeld 110 setjes aanbrengen met één GelBottle gel polish fles
Extreem hoog gepigmenteerd, dekt in een keer
Gel polish krimpt niet, scheurt niet en vergeelt niet
Extreme hoogglans
Non-wipe top coat gel polish, na aanbrengen geen wipe of cleanse nodig!
Blijft tot wel 4 weken zitten, zonder lucht!
Fast soak-off removable, snelle en efficiënte verwijdering van gel polish door afweken
Uit te harden in een LED of UV lamp - LED lamp 30 – 60 sec, UV lamp 2 min

Veganistisch,

diervriendelijk en 10-vrij
Post uw prachtige set nagels op Instagram gebruik Instagram Tag #gelbottlecaipirinha
Officiële The GelBottle nagelgroothandel
Nagel groothandel Zoetermeer
The GelBottle is 10 vrij, vegan en diervriendelijk:
The GelBottle producten zijn goed, maar naast goed zijn en streven naar de hoogste kwaliteit is niet alles. The GelBottle producten zijn ook nog eens 10 vrij (geen ongewenste ingrediënten), vegan en diervriendelijk! De GelBottle producten zijn vegan, dit betekent dat op geen enkele wijze schade wordt toegebracht, tijdens de gehele productie van TGB producten, aan of op onze fluffy dierenvriendjes. Er wordt niet getest op dieren of gebruik gemaakt van dierlijke producten en zal ook absoluut nooit gebeuren! Ook supergaaf om te vermelden is dat de The Gelbottle producten diervriendelijk zijn en wij daarvoor gecertificeerd zijn met de certificering LEAPING BUNNY.
Wie en wat is Leaping Bunny?
Acht nationale dierenbeschermingsgroepen hebben zich samengevormd tot de Coalition for Consumer Information on Cosmetics (CCIC). De CCMI bevordert één alomvattende standaard en een internationaal erkend logo, de Leaping Bunny! Deze organisatie werkt samen met bedrijven om het winkelen voor diervriendelijke producten eenvoudiger en betrouwbaarder te maken.
https://www.leapingbunny.org/content/gelbottle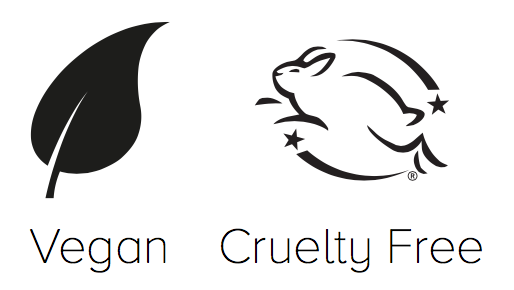 The GelBottle is 10-vrij, vrij van 10 schadelijke stoffen:
Formaldehyde (Formaldehyde)
Dibutylftalaat (Dibutyl phthalate)
Tolueen (Toluene)
Formaldehyde hars (Formaldehyde Resin)
Kamfer (Camphor)
Ethyl Tosylamide (Ethyl Tosylamide)
Xyleen (Xylene)
Triphenol Fosfaat (Triphenol Phosphate)
Sulfaat (Sulfate of Sulphate)
Parabenen (Parabens)
Hoe gebruikt u The GelBottle in een gel polish behandeling:
Stap 1 Nagels voorbereiden:
Reinig de handen van u en uw klant goed
De nagelriemen terug duwen en overtollig nagelriem wegknippen
Knip en vijl de nagels in de gewenste vorm
Voorzichtig de nagels buffen met een 100/180 sponge buffer, om de glans te verwijderen
De nagelplaat moet nagelriem- en stofvrij zijn
Dehydreer en cleanse (reinig) de nagelplaat met pure aceton. Geen "prep en wipe" of "scrub-fresh" oplossingen
Stap 2 Base Coat
Stap 3 Eerste laag gel polish van The GelBottle
Breng de eerste laag The GelBottle gel polish aan en seal de vrije rand
Hardt uit onder een LED lamp (30 tot 60 sec) of UV lamp (2 minuten)
Stap 4 Tweede laag gel polish van The GelBottle
Breng de tweede laag The GelBottle gel polish aan en seal de vrije rand
Hardt uit onder een LED lamp (30 tot 60 sec) of UV lamp (2 minuten)
Stap 5 Top Coat