SOLD OUT
Klear Velvet Scrub 250 ml
Productomschrijving Klear Velvet Scrub:
Klear Velvet Scrub 250 ml kopen? Het beste reinigingsmiddel voor het natuurlijke nageloppervlak kopen? Op zoek naar het beste desinfectant die het nageloppervlak reinigt en tijdelijk het vocht onttrekt uit de nagellagen? Klear Velvet Scrub is een ontvetter, reinigingsmiddel en desinfectant in een! Klear Velvet Scrub reinigt en ontvet de natuurlijke nagelplaat en de omringende huid om de nagel. Klear Velvet Scrub reinigt en ontvet niet alleen, maar houdt de huid en nagelplaat zacht en voorkomt bacteriële infecties op de nagelplaat. Na gebruik wordt de nagelplaat en huid fluweelzacht. Na gebruik van Velvet Scrub is de nagelplaat goed gereinigd, ontvet en tijdelijke onttrokken van vocht, gedehydreerd! Klaar voor de volgende stap, Klear Velvet Scrub heeft het mogelijk gemaakt om de maximale hechting te verhogen en lifting te voorkomen. Met Velvet Scrub van Klear verlengt u de draagbaarheid van kunstnagels. Klear Velvet Scrub is de essentiële nagel prep voor al uw nagelbehandelingen! Prep your step with Velvet Scrub!
Kenmerken en voordelen Klear Velvet Scrub:
Klear Velvet Scrub 250 ml
Verhoogt maximale hechting voor elk gewenst nagelsysteem
Velvet Scrub van Klear is vegan en cruelty free
Reinigingsmiddel en desinfectant voor het natuurlijke nageloppervlak
Reinigt en ontvet de natuurlijke nagelplaat
Onttrek tijdelijke vocht en olie uit de nagellagen
Verwijdert stof en vuil rondom de huid van de nagels
Ga voor maximale hechting met elk gewenst nagelsysteem
Laat na gebruik de nagels en huid fluweelzacht achter
Voorkomt bacteriële infecties op de nagelplaat
Verlengt de draagbaarheid van BIAB, gel polish, gel of acryl
Velvet Scrub voorkomt lifting van kunstnagelproduct
Officiële Klear nagelgroothandel
Nagelgroothandel Zoetermeer
JK Beautyshop Zoetermeer, Zuid Holland (Randstad)
Inhoud 250 ml
Hoe werkt Klear Velvet Scrub?
De beste manier om met Klear Velvet Scrub te werken is met een nail wipe of celstofdepper. Breng een goede hoeveelheid Klear Velvet Scrub aan in een celstofdepper en wrijf grondig de Velvet Scrub goed in over de gehele nagelplaat en huid rondom de nagel. Nadat u klaar bent met deze stap is het goed om zorgvuldig om te gaan met de behandelde Velvet Scrub nagels. De nagels zijn gereinigd, ontvet, tijdelijk onttrokken van vocht en voelen ze fluweelzacht aan. Laat de nagels niet meer in contact komen met vuil of vet voordat u begint met het aanbrengen van uw nagelsysteem.
GEVAAR Klear Handdesinfectie Klear Velvet Scrub: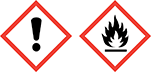 The Gelbottle velvet scrub kopen? Scrub voor biab kopen? Astonishing Nails Blue Scrub kopen? Astonishing Blue Scrub kopen? Blue Scrub nodig? Op zoek naar Astonishing Nails Blue Scrub? CND ScrubFresh kopen? Scrub fresh kopen? CND Scrub Fresh nodig? Op zoek naar CND Scrub Fresh? Diva Prep and Cleanser