Klear Sanifiner 1000 ml
Productomschrijving Klear Sanifiner:
Klear Sanifiner 1000 ml kopen? Op zoek naar een reiniging voor handen en nagelinstrumenten? Een antibacteriële en schimmelwerende vloeistof nodig om handen en tools te reinigen en te zuiveren? Klear Sanifiner is een de perfecte vloeistof om uw manicure mee te beginnen. Klear Sanifiner reinigt en zuivert handen van uw klant als van uzelf! Met Klear Sanifiner beschermt uw salon tegen bacteriën en schimmel, omdat Klear Sanifiner de beste vloeistof is om al uw instrumenten te reinigen. Niet alleen uw behandeling beginnen met Sanifiner, maar ook ideaal om mee af te sluiten! Klear Sanifiner is een vegan en cruelty free product en past bijvoorbeeld goed bij The GelBottle. Tevens is deze Sanifiner heerlijk om geur aangebracht, uw klanten gaan de geur heerlijk vinden.
Kenmerken en voordelen Klear Sanifiner:
Klear Sanifiner 1000 ml
Antibacteriële en schimmelwerende vloeistof
Sanifiner reinigt en zuivert handen, tools en andere werkmaterialen
Gebruik Klear Sanifiner voor en na elke nagelbehandeling
Sanifiner bevat antibacteriële en schimmelwerende ingrediënten
Reinigt handen en tools goed en diep
Klear is ook te gebruiken in een pedicure behandeling
Laat geen plakkerige of kleverige resten achter
Klear Sanifiner is vegan en cruelty free
Na gebruik laat Sanifiner een perfecte en aangename geur achter
Officiële Klear nagelgroothandel
Nagelgroothandel Zoetermeer
JK Beautyshop Zoetermeer, Zuid Holland (Randstad)
Inhoud 1000 ml
Hoe Klear Sanifiner te gebruiken:
Voordat u begint met uw behandeling, eerst de handen wassen met water en zeep. Vervolgens goed afdrogen en Klear Sanifiner hierna royaal wrijven in de handen, blijf wrijven totdat ze droog zijn. Klear Sanifiner is uiteraard ook te gebruiken op voeten, instrumenten en werkmaterialen.
GEVAAR Klear Sanifiner: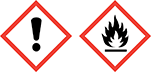 Astonishing Nails Hydra Spray kopen? Astonishing Hydra Spray kopen? Hydra spray nodig? Op zoek naar Astonishing Nails Hydra Spray?