THE GELBOTTLE GEL POLISH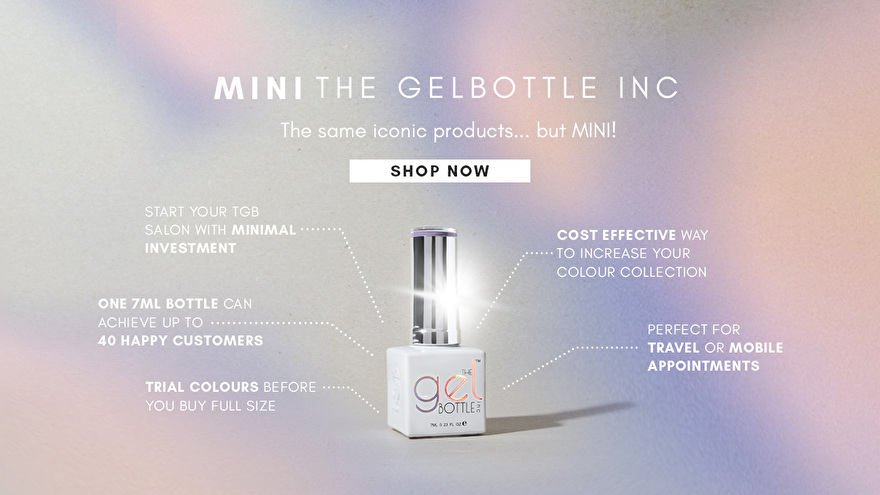 The Gelbottle Gel Polish kopen? Op zoek naar de GelBottle gellak? The GelBottle gel polish is een geweldige collectie gel polish, gevarieerd van wit tot zwart en alles wat er tussen in zit. De kwaliteit van de GelBottle gel polish is fenominaal! Mocht u gaan werken met deze gel polish producten, dan gaat er een nieuwe wereld voor u open. Deze gel polish is zeer hoog gepigmenteerd, door de hoge pigmentatie is het aanbrengen van The GelBottle gel polish op de nagels nog eenvoudiger en dekt in een keer. GelBottle gel polish verkleurt niet en vergeelt niet. Het mooiste kenmerk is dat de gel polish niet krimpt, zelfs niet bij de zwarte gel polish kleuren! Naast de zeer hoge kwaliteit is de duurzaamheid van dit gel systeem goed. De GelBottle gel polish is in het bezit van een langdurige houdbaarheidsformule die tot wel 4 weken goed blijft en de gehele draagtijd haar extreme hoogglans behoudt. Tevens is deze gelpolish uit te harden onder een LED of UV lamp. En is de gel polish soakable en hierdoor snel verwijdert van de nagels.
Naast een hoge kwaliteit is TheGelBottle naar verhouding niet duur! De GelBottle gel polish flesjes hebben een unieke inhoud van 20 ml, hiermee kunt u tot wel 110 setjes aanbrengen! Dit is gemiddeld 5 tot 15 ml meer dan andere gel polish merken. Kortom goed voor de portemonnee! The GelBottle gelpolish is een 100% gelformule die 100% veilig is en vrij is van schadelijk stoffen, ook wel 5 vrij genoemd.
---